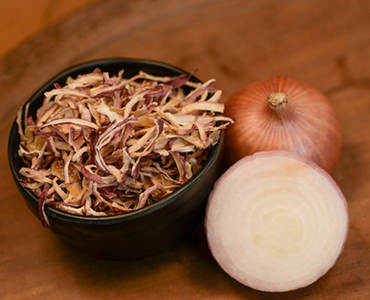 » Dehy. Potato Powder
» Dehy. Carrot Cubes
» Dehy. Carrot Powder
» Dehy. Green Chilli Flakes
» Dehy. Green Chilli Powder
» Dehy. Ginger Powder
» Dehy. Spinach (Palak) Powder
» Dehy. Sweet Neem (Curry) Leaves
» Dehy. Sweet Neem (Curry) Leaves Powder
» Dehy. Mint Leaves
» Dehy. Mint Leaves Powder
» Dehy. Coriander Leaves
» Dehy. Coriander Leaves Powder
» Dehy. Kasuri Methi Leaves
» Dehy. Kasuri Methi Powder
» Dehy. Tamarind Powder
» Dehy. Beet Root Powder
» Dehy. Cabbage Powder
» Dehy. Tomato Powder
» Dehy. Raw Mango Powder (Amchur)
Nutritively Complete, Safe & Hygienic
Specially grown raw materials are processed in a modern plant under controlled conditions to provide you full natural flavour of spices/vegetables in a concentrated form. Dehydrated spices/vegetables are handled and packed under controlled conditions of temperature and humidity. All products are absolutely free from artificial colouring and flavouring substances.
Concentrated Taste & Flavour
Our special dehydration process not only preserves the nutritive values but also the natural taste and flavour. On the contrary because of only water removal during dehydration, products are concentrates of taste and flavour.
Helpful In Maintaining Consistency & Flavour
Dehydrated spices/vegetables powders can be used conveniently where visibility of vegetables and spices is minimal but only flavour and nutritive values are desirable. Our very low moisture powders enable to maintain consistency and flavour of preparations as per choice.
Reduces Your Cooking Time
Unlike fresh vegetables with our products, you don't have to worry about sorting, washing, trimming, peeling and cutting operations. Thus saving valuable time, energy and effort.
More Economical
Our dehydrated spices and vegetables are more economical than fresh ones for eg. 1 kg of dehydrated cabbage is equivalent to 20 kgs. of fresh cabbage while 1 kg of dehydrated garlic equals 5 kgs. of fresh garlic. Also, the use of dehydrated spices/vegetables virtually does away with unnecessary wastages.
Uncompromising Quality Control
Uncompromising quality control practices and constant supervision by qualified technologists ensure the same high quality of our products for all the time.
Longer Shelf Life
Our dehydrated spices and vegetables have a very low moisture content and a perfect packaging thereby effectively controlling all deteriorative processes.
Round The Year Supply
Since every spice/vegetable has a particular season, fresh supplies vary accordingly. Our flexible stock control enables us to make dehydrated spices and vegetables available in the same consistent quality throughout the year.